Why is Which Greek Island the best?
Which Greek Island was created in 2013 simply because I love traveling to Greece, and every time I planned a holiday I found myself Googling things like Which Greek Island has the best beaches or Which Greek island is best in September and having to spend hours on multiple sites to find the information I was looking for.

It was after a number of trips to the main islands that I decided it would be a good idea to put all the information in one place for future reference and for other people who love the Greek islands as much as I do.

That's why Which Greek Island has all the information for each island on one page, with tabs for climate information, beach guides, resort guides, sight seeing attractions, flight bookings, hotel bookings, car rentals and even a gallery full of great quality photos.

Resort, beach and attraction descriptions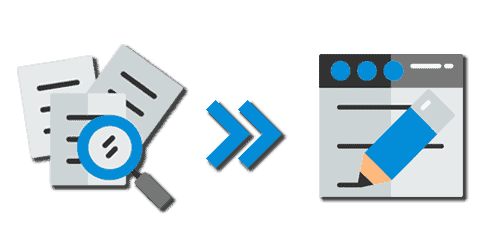 We've either been to or thoroughly researched each place that we talk about on Which Greek Island, that's because we don't want to give you some garbage information that ultimately leads to your holiday being a let down.

We want Which Greek Island to be the perfect resource for planning a holiday to Greece and that's why we're so careful about making sure that the information is correct, it's also why we have a section on every page where users can offer corrections or updates to our pages
Tons of gorgeous photos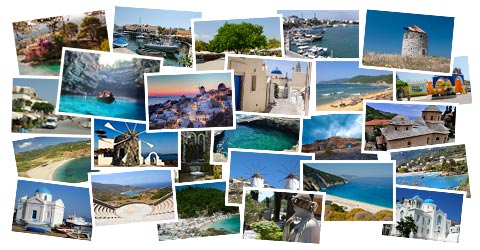 As the saying goes, a picture paints a thousand words, and that's why we're always on the look out for the best photos from each and every town, village, beach and attraction that we feature on the site.

We like high resolution images that are well composed with nice bright colours to really show off the site where they were taken.

That's why we always try to feature the main image right at the top of the page so you can immediately see what the place is like.
Climate Charts for each island
Greece generally has fantastic holiday weather throughout the summer months with endless bright sunny days and minimal rain, exactly what you want if you plan to top up your tan or swim in sea.

We know that when planning your holiday you want to be as sure as you can be that the weather is going to be perfect for your needs, that's why we have historical climate information on each island so you can see the average temperature for each month of the year, but not only that, we also have charts for the average rainfall and sea temperature too so you'll know exactly how much rain to expect in Santorini in June or what the sea temperature is like in Kos in September.

Quick look guides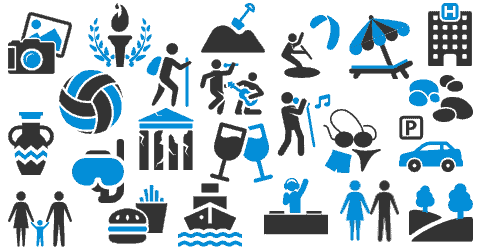 We have a unique quick look guide to each town, village, beach and attraction on all the islands that we feature.

Simply scroll down the page and you'll be greeted by our signature blue and black icons that instantly give you an idea of what the place you're looking at is like.

For example, if you want a beach with sun loungers then there's an icon for that and another for water sports, one for parking and another if there's somewhere to get food on the beach. As for towns and villages, there's an icon to indicate the popularity, one for if it's traditional Greek and another for if there is a historical site nearby.