[sc name="ads-top-of-page"]
[custom_frame_center]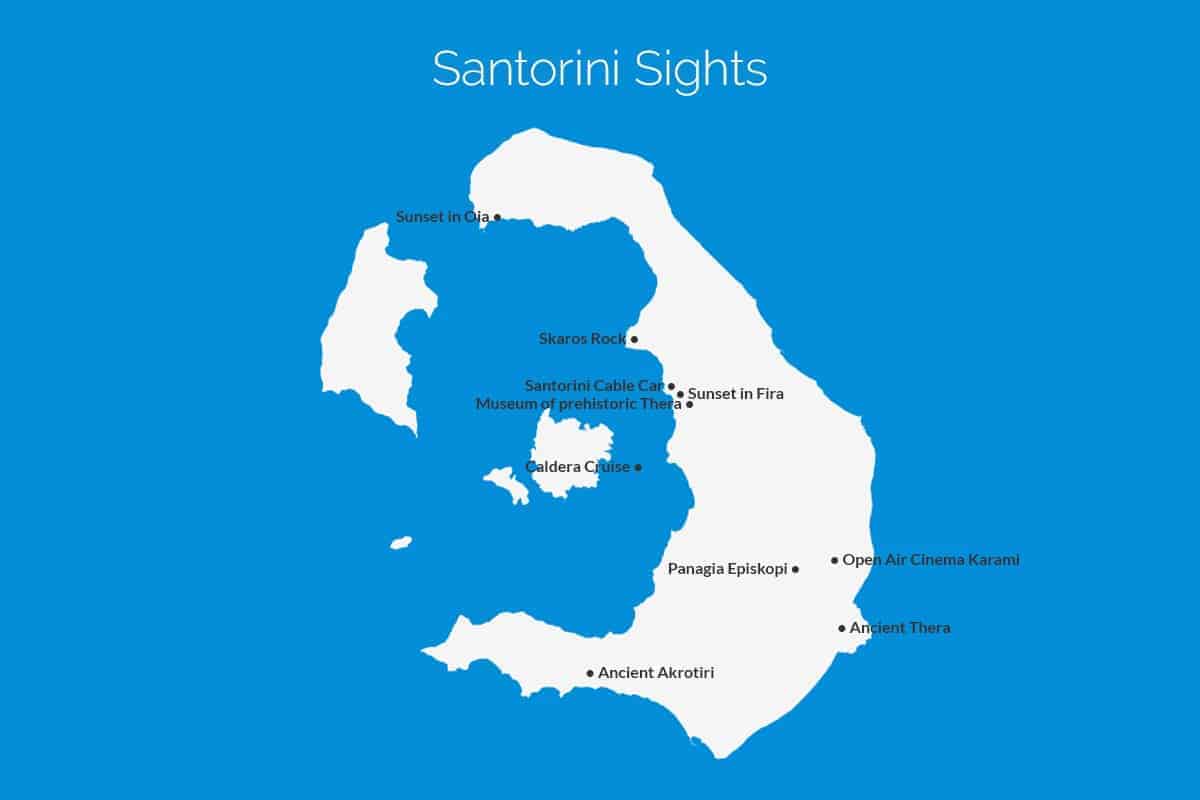 [/custom_frame_center]
[sc name="ads-under-image"]
What to do in Santorini
The Which Greek Island guide to sight seeing gives you an idea of what to do in Santorini. It gives you a list of the activities to try whilst on the island as well as places to visit and a list of the historical sites that are worth taking a trip to.
You can Use the filters below to find the places and attractions that suit your tastes and once you've narrowed down the list you can then click on the individual items to read more about them. If you click too many filters and end up with no results simply remove one or two of the filters or click the all button to reset and start again.
[divider]
Filterable Santorini Sight Seeing Guide
[ess_grid alias="all-santorini-sights"]
[sc name="ads-middle-of-page"]
[divider]
Tell your friends and followers about Santorini
If you're going to Santorini or thinking about going then why not tell your friends about it using the links below? You never know what insights or advice they may have to offer.
Alternatively you could just show off about what a great trip you have planned.
[indeed-social-media sm_list='fb,tw,goo,pt,li,dg,tbr,su,vk,rd,dl,wb,xg,email,whatsapp,bufferapp,blogger,myspace,love_like,ok' sm_template='ism_template_19′ sm_list_align='horizontal' sm_display_counts='false' sm_display_full_name='true' box_align='center' ]
[divider]
Related Content
[sc name="ads-related-content"]