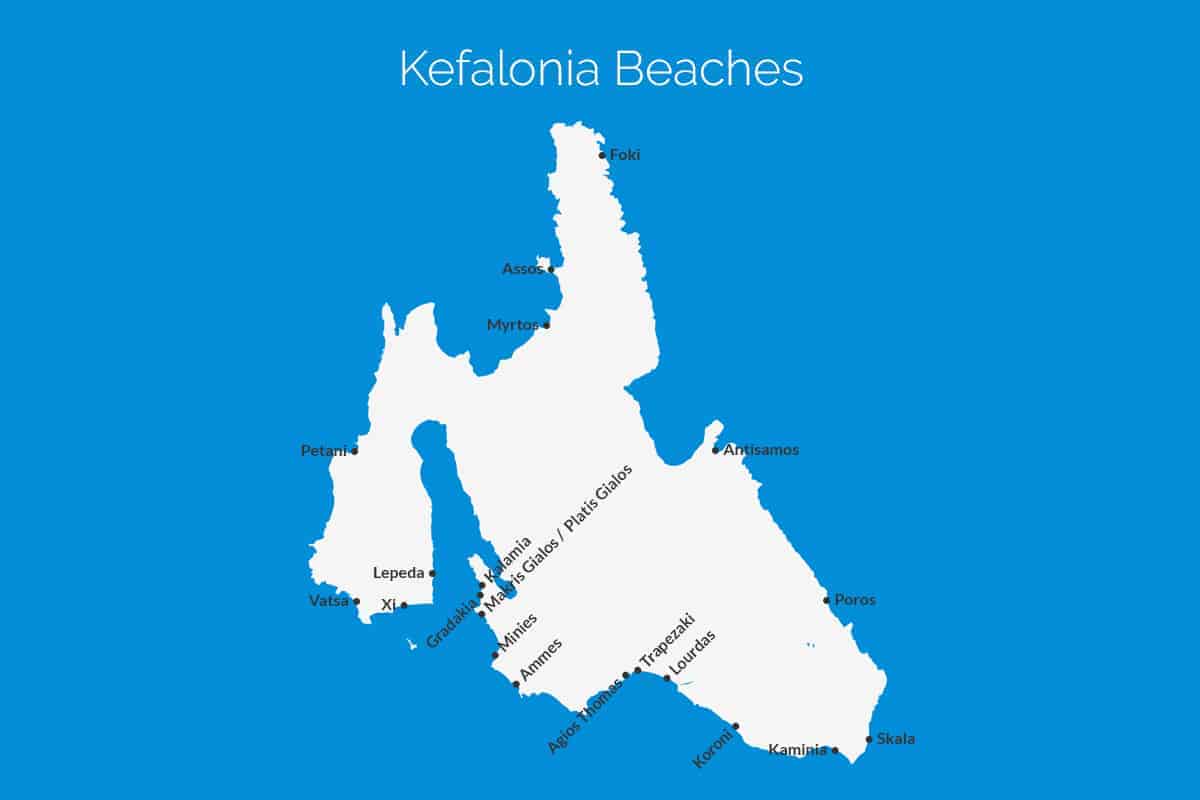 Kefalonia Beaches
The Which Greek Island Kefalonia beach guide offers an in depth look at the best beaches in Kefalonia. Many of the beaches have gorgeous golden sand and are great for swimming or snorkelling. Others are pebble or shingle with stronger currents, some offer water sports, music, posh sun loungers, table service drinks and food and others have no facilities at all and this guide helps you choose between them.
Must see Kefalonia Beaches
In our opinion the Kefalonia beaches that you really should try to take in whilst on the island are:
Myrtos, it's that beach that you saw in the holiday brochure and made you want to come to Kefalonia in the first place. Stop at the top of the hill before heading down to the beach and get the obligatory photo from the viewing area above, then head down the winding road to the white pebble and turquoise water below.
Makris Gialos, this is the main beach of Lassi, it's extremely popular and has all the facilities that you need for a day on the beach, it's not to everyone's taste but if you need to keep the family entertained then there's no better beach on the island.
Antisamos is another picturesque beach surrounded by lush green hills featuring white pebbles and gorgeous turquoise water. It has all the facilities you could need and is not far from the port of Sami.
Top 19 Kefalonia Beaches
Our full Kefalonia beach guide below shows all 19 of the main beaches on the island. If you already have an idea of the beaches you want to visit then you can click on the headings and be taken to a page that gives you the details about that beach, alternatively use the filters to get a list of beaches that would be ideal for your needs.

Filterable list of Kefalonia Beaches
Tell your friends and followers about Corfu
If you're going to Corfu or thinking about going then why not tell your friends about it using the links below? You never know what insights or advice they may have to offer.
Alternatively you could just show off about what a great trip you have planned.
Related Content